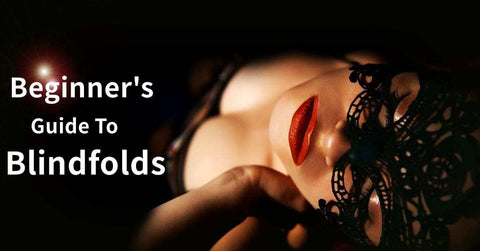 Why You Need Blindfolds

When you will take your initial step into the BDSM world, blindfold could be among the simplest and cheapest ways to get started. Simple blindfolds will take you through a sensuous journey and they're usually secure.

Blindfolds deprive you of visual sensations, and you'll revel in the allure of shadow and the improvement of different sensations comes together. Every time your lover touches you, the blindfolds possess a magic ability to transform mild murmurs to squeals of bliss.

Moreover, there's a secret to share with players. You will experience an orgasm quickly for some reason occasionally. Wearing a blindfold can inhibit the problem by removing visual stimulation. Many men find it particularly exciting.

Leather blindfolds make your games wilder, fur ones include sensual excitement while satin ones look amazingly tender. Which one to use depends on your mood.

Safety First

The establishment of safe words in advance is always your highest priority.
Choose a blindfold that compliments body in both fit and comfort.
Start gentle and cancel the action if one of you aren't in good shape.